Fri, Feb 21, 2014
7:30 AM - 4:00 PM
Elevating the Conversation - Critical Skills in Suicide Risk Assessment, Management, and Support
Brief Description of Workshop:
In his theory of suicidal behavior, Dr. Thomas Joiner, PH.D. proposes three factors that mark those most at risk of death: The feeling of being a burden on loved ones; the sense of isolation; and, perhaps chillingly, the learned ability to hurt oneself.  He tests the theory against diverse facts taken from clinical anecdotes, history, literature, popular culture, anthropology, epidemiology, genetics, and neurobiology--facts about suicide rates among men and women; white and African-American men; people with anorexia, athletes, sex workers, and physicians; members of cults, sports fans, and citizens of nations in crisis.
The workshop is collaboratively supported by the Carson J Spencer Foundation, Colorado Psychological Association, Judi's House, Suicide Prevention Coalition of Colorado, and University of Denver's School of Social Work and Graduate School of Professional Psychology. An estimated 200 attendees from the Rocky Mountain region are expected and sponsorships are available. For more information contact Sally Spencer-Thomas at Sally@CarsonJSpencer.org.
Learning Objectives:
- to list basic facts about the epidemiology and risk factors for death by suicide
- to describe a new theory of suicidal behavior
- to discuss anecdotal, clinical, and scientific evidence that evaluates this new theory
- to utilize effective approaches to suicide risk assessment
- to describe new developments in the treatment of suicidal behavior
- to discuss developments in suicide prevention
- to assess the experience of people who are bereaved by suicide
Healthcare professionals

Behavioral health & mental health providers

Peer supporters


Bereavement support providers

All those interested in learning more!
(Intermediate level of instructional activity)
---
Pricing:
On or before January 31st
General -  $99 (CE additional $35)

Student - $45

After January 31st
General -  $125 (CE additional $35)

Student - $65
*Cancellation Policy: No Refunds*
For Event Sponsorship Information: Please Click Here

---
About the Presenter:
Dr. THOMAS JOINER grew up in Georgia, went to college at Princeton, and received his Ph.D. in Clinical Psychology from the University of Texas at Austin. He is The Robert O. Lawton Distinguished Professor in the Department of Psychology at Florida State University (FSU), Tallahassee, Florida. Dr. Joiner's work is on the psychology, neurobiology, and treatment of suicidal behavior and related conditions. Author of over 475 peer-reviewed publications, Dr. Joiner was awarded the Guggenheim Fellowship and the Rockefeller Foundation's Bellagio Residency Fellowship.  He received the Young Investigator Award from the National Alliance for Research on Schizophrenia and Depression, the Shakow Award for Early Career Achievement from the Division of Clinical Psychology of the American Psychological Association, the Shneidman Award for excellence in suicide research from the American Association of Suicidology, and the Award for Distinguished Scientific Early Career Contributions from the American Psychological Association, as well as research grants from the National Institute of Mental Health, Department of Defense (DoD), and various foundations.  The Lawton Professorship, which Dr. Joiner received in 2010, is FSU's single highest honor.
He is a consultant to NASA's Human Research Program, and is the Director of the DoD-funded Military Suicide Research Consortium, a $30 million project.  Dr. Joiner has authored or edited seventeen books, including Why People Die By Suicide, published in 2005 by Harvard University Press, and Myths About Suicide, published in 2010, also with Harvard University Press.  The book Lonely at the Top was published by Palgrave MacMillan in October, 2011, and the book The Perversion of Virtue: Understanding Murder-Suicide is forthcoming from Oxford University Press in 2014.  Largely in connection with Why People Die By Suicide, he has made numerous radio, print, and television appearances, including write-ups in The Wall Street Journal and The Times of London, a radio interview on NPR's Talk of the Nation, and two appearances on the Dr. Phil Show. He runs a part-time clinical and consulting practice specializing in suicidal behavior, including legal consultation on suits involving death by suicide. He lives in Tallahassee, Florida, with his wife and two sons.
Recommended Reading – Books by Thomas Joiner:
Elevating the Conversation: Critical Skills in Suicide Risk Assessment, Management, and Support
7:30AM - 8:00AM: Registration
8:00AM - 11:30AM: Dr. Thomas Joiner - Morning Session
        

Epidemiology and risk factors for death by suicide

        

New theory of suicidal behavior and accompanying evidence for validity
9:30AM - 9:45AM: Break
         

Models of risk assessment for suicidal behavior
11:30AM - 12:30PM: Lunch
12:30PM - 4:00PM: Dr. Thomas Joiner - Afternoon Session
         

New developments in the treatment of suicidal behavior
2:00PM - 2:15PM: Break
         

New developments in suicide prevention.
3:30PM - 3:45PM: Break
         

Legal issues, factors, challenges and issues for survivors and those bereaved by suicide
3:45PM – 4:00PM: Q&A
**Please request any needed dietary or disability accommodations.**
***Continuing Education (CE) Credits
This program is approved for 6 hours of continuing education. The University of Denver, Graduate School of Professional Psychology (GSPP) is approved by the American Psychological Association to sponsor continuing education for psychologists. GSPP maintains responsibility for this program and its content.
EVENT LOCATION
University of Denver

2055 East Evans Ave
Denver,  80208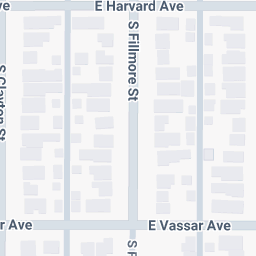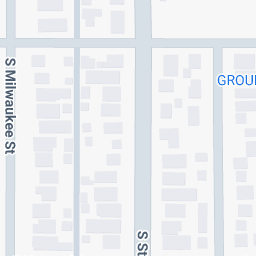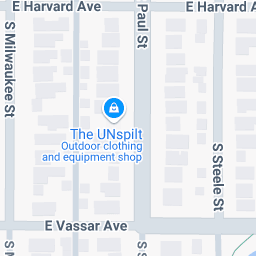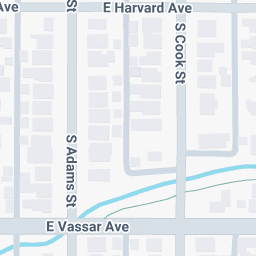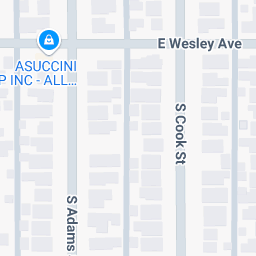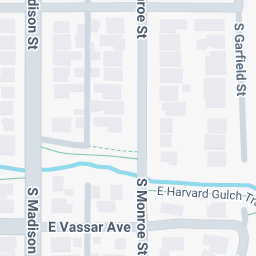 DIRECTIONS
The event takes place in the Governor's Ballroom, located in the Driscoll Student Center in the heart of the campus. Parking Information: You will receive an email with a complementary parking permit. Expect this email to arrive a week prior to the event. Please pay close attention to the parking instructions included. Permits must be printed and placed on the dashboard. Permits presented on a mobile phone will not be accepted. Permits only valid in designated lot.
Map